Even nature needs help sometimes:
Breast surgery
A woman's wellbeing is very often closely related to how she feels about her bosom. In addition to purely aesthetic preferences, also the size and shape of breasts can create health issues that may need treatment. For the physicians at Kuzbari Center of Aesthetic Medicine it is very important to give patients the right guidance and to find the ideal treatment for those who wish to alter their bosoms.
The Kuzbari Center of Aesthetic Medicine has years of experience in breast surgery. As Europe's leading private practice for aesthetic and reconstructive plastic surgery, our methods for choosing the right implants, and the surgical technique used for breast enlargements, are considered "state of the art" within international breast surgery. Our surgeons lead the way with the latest technique, using a wide range of implant shapes and sizes , i.e. implants that can be adapted individually according to the patient's wishes and body
Breast surgery at a glance.
| | |
| --- | --- |
| End result: | after a few months |
| Socially fit: | after 2 days |
| Fit for work: | after 5 -14 days (desk work) |
| Surgery: | general anesthesia (1-2 nights in the clinic) |
| Risk: | low |
| Pain: | low - medium |
| Sports: | after 3-6 weeks |
| Inconveniences: | No bath in the bath tub for 3 weeks (showering is possible after 3 days). A sports-bra has to be worn for about 4 weeks day and night. The breast form as well as the swellings and the discolorations normalize in the course of the first 2 to 12 weeks. |
Number 1 in Austria
In the DocFinder ranking of the most popular plastic surgeries in Austria, our doctors take first place. This award is based on the reviews of real patients.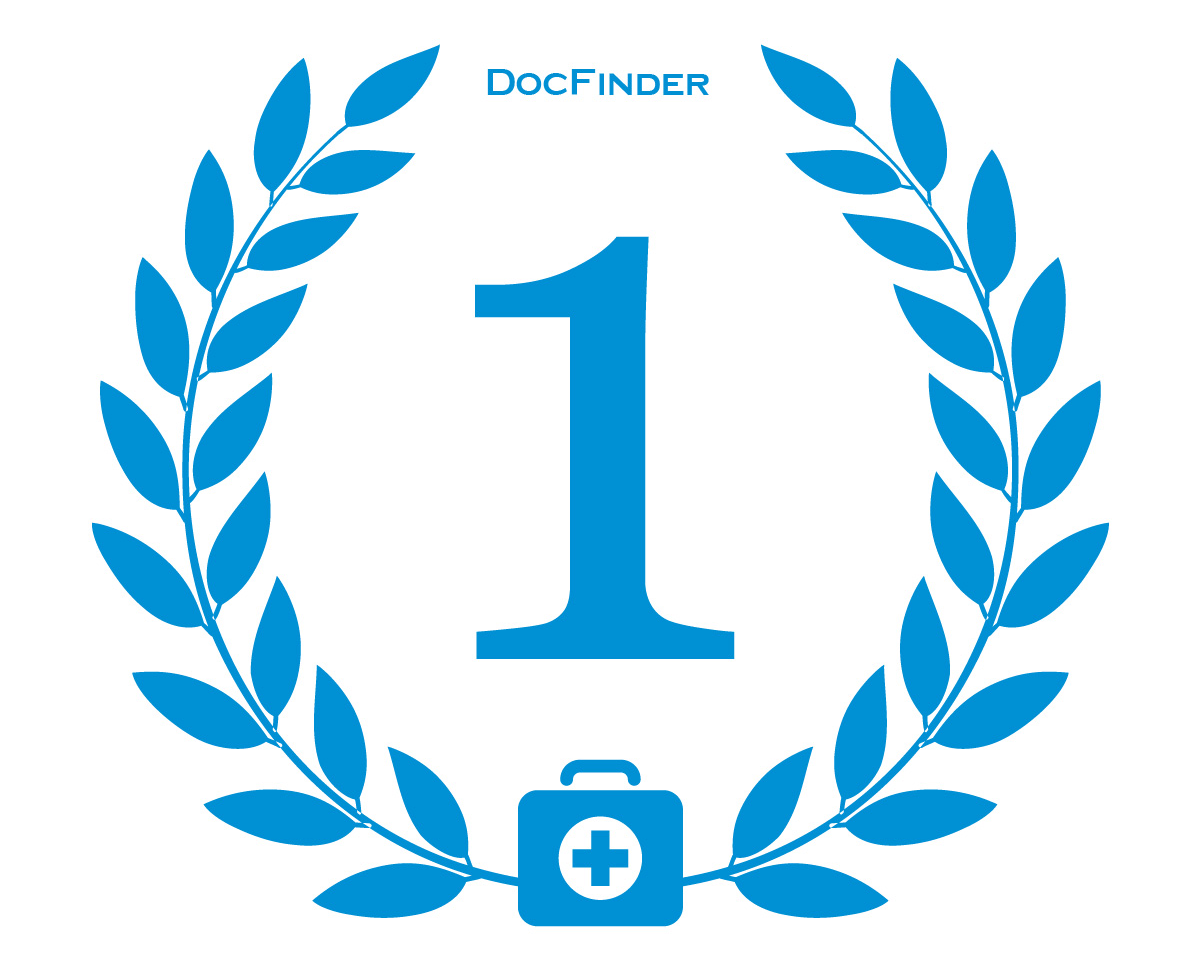 Experience & know-how.
Our physicians are regarded best in class by any measure. They combine decades of experience in plastic surgery. Both, Dr. Rafic Kuzbari and Dr. Andreas Dobrovits have shaped the reputation of one of in the most prestigious departments of plastic surgery in Austria for years - the Department of Plastic Surgery at the Vienna Willhelminenspital. In addition to excellent surgical skills both, Dr.Kuzbari and Dr. Dobrovits focus on patient care and attention. They are always ready to go the extra-mile for their patients. As such, both medical experience and human empathy are core values for the team of the Kuzbari Center of Aesthetic Medicine. Read more about our values and our team
The best implants.
At the Kuzbari Center of Aesthetic Medicine we trust in science. Studies show that breast implants with polyurethane foam-coating decrease the frequency of capsule fibrosis (= hardening and deformation of the connective tissue in the breast). The polyurethane-coating also stabilises the implants and prevents their torsion and translocation. This means a strong reduction of the probability of a corrective surgery for our patients. Our clinic is one of the first institutions in Mid-Europe who routinely makes use of polyurethane-implants by leading manufacturers during initial surgeries. As a result, we are absolutely familiar with their handling.
The custom-made surgical plan
Our custom-made surgical plan starts with lots of questions: Which surgical technique is the most suitable? Revising, lifting or reducing? Only augmenting or also lifting? Where are the scars? And above all: What is the patient's wish?
It is important to us that all the patient's wishes and desires are considered as much as possible. We always make surgical plans matched to every single patient and we never follow a pattern as this is the only way to meet a patient's expectation maximally. Planning it exactly and individually enables us to attain the best surgical result.
But not only our surgical plan, also our team choice is custom-made. The surgical team and the anesthesiologists are chosen carefully.
Especially with breast reduction our patients' requests are very specific – and in most cases very different. Some patients wish a severe size reduction. Others prefer a minimal reduction as the lifting is more important to them. Also here, our physicans hold long conversations with the patients in order to explain to them which desires are useful and above all, which are realisable.
During an extensive consultation we listen to the needs and desires of our patients. Every patient gets a competent, individualized advise whether it's surgically possible to fulfill the requested result.
Our spectrum.
Especially in the field of breast surgery, significant qualitative and technical differences are noticeable. In many cases, more or less standardised procedures are applied to treat deformations of the breast. However, thanks to sophisticated operational technologies and approaches, modern breast surgery can do more. Due to this, our range of breast treatments is almost as diverse as the problems to be solved.
Thus our range includes:
Breast augmentation
Breast lifting
Breast revision
Breast reduction
Breast reconstruction
Request your consultation!
To receive a consultation, request your appointment online or by phone +43 1 358 28 02 and schedule your visit during one of the select times our surgeons have set aside exclusively for Web visitors.
Online booking
Ask a question
You can use this form to ask us all your open questions. We try to answer as soon as possible!